Thanks for attending year group welcome meetings
It was great to see so many parents taking the opportunity to attend our welcome meetings for each year group. The final ones will be for Year 1 and Blossom, they are taking place next Monday and Friday mornings. These are a great way to connect with your child's class teachers and find out how to support your child with their learning at school and at home.
Parent Staff Association (PSA) meeting
We had a very successful PSA meeting this morning and I am very pleased to be able to let you know that we now have an elected committee and are ready to get fully operational! Full details of the committee will be available very soon - you can now contact the PSA at the following email address: psa.kopsch@gmail.com. At the meeting we discussed future activities and fund-raising initiatives. Hopefully this half-term we will be holding a film-night for the children so please keep an eye out for further information about this. Over the next few weeks there will be some 'pop-up' uniform sales. As part of this, we have a specific request for any pre-loved book bags that your family might no longer need. If you have any spare that you could donate to the PSA so that they can share with other families, this would be very much appreciated - please bring them into school early next week.
National Coding Week
As a huge supporter of computing, it has been wonderful this week to see all the coding activities taking place across the school as we have supported National Coding Week. Hopefully some of the activities and interest will be continued at home too. I plan to offer a Code Club for children after school so if your child has a particular interest in coding, please look out for further details in the newsletter very soon.
Parking
Unfortunately this term we have already received some complaints from our local community about the parking habits of a few members of our parent body. We would hope that most children are able to attend school by walking, scooting or using public transport. For those families who live too far away to make this possible, the expectation is that they will park in a designated space or make use of the free parking available in the Aldi/Matalan car-park. It is not acceptable to park in a restricted space or to pose a risk to pedestrians and other road users by parking on the crossing or pavements. Please can you consider carefully where you park your car and the impact of these decisions on others. Thank you for your support with this.
Zone All Sports Breakfast and After School Club
Our new breakfast and after school club provider, Zone All Sports, have made a great start at the new provision, feedback has been excellent. As mentioned previously, they are generously offering a free session to all King's Oak pupils but they haven't as yet had any bookings. The code to use for a free session is FIRSTSESSIONFREEKO but please use it quickly as this code expires on the 7th October. You can see the booking link at the bottom of our website homepage.
Thank you for a very positive week, have a lovely weekend.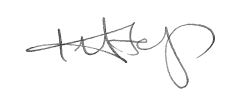 Ian Hutchings
Headteacher