Special Menu
Next week we have an opportunity for all children in Reception, Year 1 and Year 2 to try a free school meal prepared by Chef Kim and her team in the kitchen. Children in these year groups are entitled to a free school meal each day and we would love more children to benefit from taking up this entitlement each day. The theme menu is designed to encourage more children to take up this free meal so please consider not sending in a packed lunch on Thursday 6th October if you would like your child to try out the hot lunch.
Pupil Premium Grant (PPG)
The Pupil Premium Grant is a sum of money which is provided to schools to help support the needs of children who may be disadvantaged. We use this funding to provide additional staff, resources and allow financial support for families to access extra-curricular activities, visits and school journeys. As a school, we only get this money if families have registered to demonstrate that they qualify for the support. Please help us by ensuring that our data is as accurate as possible and that everyone is registered. Please use this link to access a short form to provide us with this data.
Curriculum review
On Wednesday we welcomed a team of local authority inspectors into school to conduct reviews of our curriculum. It was great to see how engaged and motivated pupils were in lessons and the children who spoke to the inspectors represented King's Oak brilliantly with their understanding and enthusiasm about their learning and the school. The team visited lessons across the school in reading, history, science, RE and art. They saw lots of strengths and have given us some guidance about how we can make the King's Oak curriculum even better.
Summer Reading Challenge
In our assembly on Monday I would like to celebrate all the children who were successful in gaining their Summer Reading Challenge Gadgeteer Medals. If your child has one, please can you send it into school with them on Monday and we will celebrate the achievement together with the whole school.
Soundswrite Phonics training for parents
This week we held our first parent workshop on our approach to phonics and early reading and how you can support your child at home. The session is being repeated on Monday (03/10/22) at 15:15 in the main hall. Please come along if you think that this would be helpful to you.
Thank you, have a lovely weekend.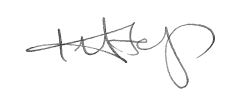 Ian Hutchings
Headteacher