Pre School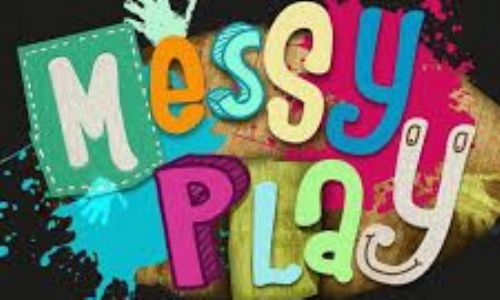 This week in Pre School we have been doing lots of messy play!!
This is a wonderful opportunity for the children to explore new textures and scents as well as experiment with their own ideas without restriction.
In Pre School we try and use lots of different resources for messy play. Everything from the playdough we make (Recipe at the bottom of this article) using different colours and scents, to porridge oats, shaving foam and jelly.
All these different resources will in turn help the children develop their senses and with messy play itself being a very social activity the children will also continue to develop the social and communication skills that they are learning everyday.
Pre School Playdough Recipe
Ingredients
2 Cups of plain flour
1/2 Cup of table salt
1-2 Cups of boiling water
2 TBSP Cooking oil
2 TBSP Cream of tartar
Food Colouring / Scents such as Vanilla Essence optional
Method
Add the salt and colouring (if using) to a bowl and mix well
Add cream of tartar, flour and oil and mix until combined.
Add water until the mix starts to resemble a bread dough.
Remove from the bowl and kneed until smooth (Add more flour if sticky)
Allow to cool and place in fridge for 15 minutes.
Store in an air tight container preferably in the fridge. Playdough should last a week - 10 days.