Pre School News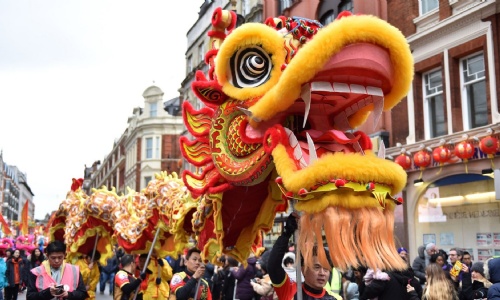 This week in Pre School we have been looking at Chinese New Year. The year of the Rabbit.
We explored the many things the Chinese community do to celebrate the Lunar New Year. We also spoke about how red is seen as a lucky colour in China and how people receive gifts of money in red envelopes.
The children really enjoyed creating rabbits using their foot prints, listening to traditional Chinese music and tasting noodles and prawn crackers.
Exploring cultural events such as this are a great way for the children to learn about new cultures which in turn helps develop new vocabulary and introduces new concepts.
Here are the clips we watched with the children.
https://www.youtube.com/watch?v=eVClAj8q_lY (CBeebies | Chinese New Year - Zodiac Story)
https://www.youtube.com/watch?v=c8ssHXZ9_qU (CBeebies: Preparing For Chinese New Year)
This is the traditional music we enjoyed.
https://www.youtube.com/watch?v=8QjWPNa1Ml0&t=1613s (Chinese Musical Instruments)