Pre School News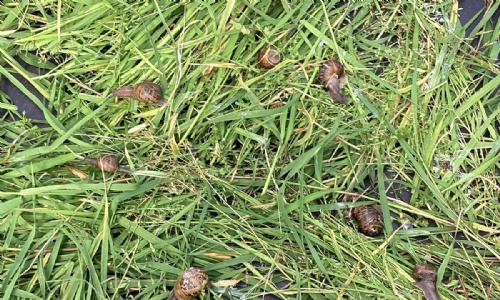 Slug and Spiders and Snails OH MY!!!
This week in Pre School our children have really enjoyed discovering the various mini beasts that live in our garden. We have discovered woodlice, ants, worms and snails. On Wednesday we had a lovely time collecting snails so that we could get a closer look at some.
The children were fascinated by the way that they moved and the trails they made.
It was a lovely opportunity for us to use some vocabulary that the children had already been introduced to such as fast and slow, over and under.
The children's interest in mini beasts has inspired us to start work on a bug hotel near to our wild flower patches, in the hope of attracting butterflies and more creepy crawlies over the coming months.