Pre School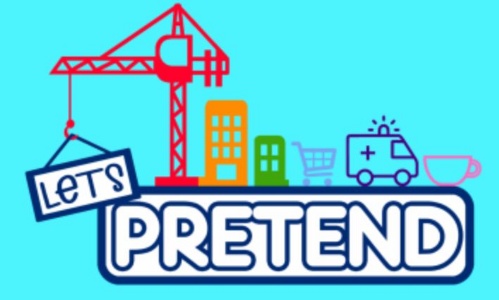 This week in Pre School we have been focusing on role play.
This is a wonderful opportunity for the children to expand their imagination and creative skills as well as encouraging the development of conversational skills and new vocabulary.
We have 4 role play areas for the children to explore in Pre School.
Our outdoor construction area. Where the children enjoy dressing up in hard hats and hi vis vests and pretend they are on a building site by scooping up stones and loading them into the wheelbarrows and mini diggers as well as building walls and towers with foam bricks.
Our outdoor home corner/kitchen. Where the children share first-hand experiences by modelling preparing meals, serving lots of drinks and doing the chores they see parents and carers doing at home.
Our little house that we turn into various things. Most recently it was an ice cream parlour. The children really enjoyed imagining different flavour combinations and serving their friends big bowls of yummy dessert.
And finally our indoor area. Which is currently set up as a veterinary surgery. The children really enjoy this one as we have a wide variety of animals for them to play with and it's a great opportunity for us to explore the sounds animals make as well seeing how the children 'make them better'.
However, role play doesn't need to be tied to a specific area. We often find that the children who have been with us for a while will model what they see the adults doing in Pre School, sometimes sitting down with friends and pretending to do circle time for example.