Pre School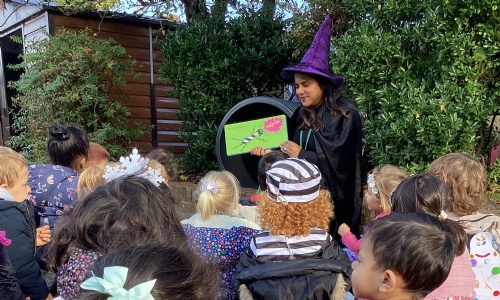 This week in Pre-School we have been celebrating Halloween and had a Halloween party. Everyone looked fantastic dressed up in their costumes. We had Spider-Man, a skeleton, a dinosaur and lots more.
We took part in pumpkin carving, making witches' hats and glueing and sticking to decorate our very own pumpkin. We enjoyed a water tray, which was filled with spooky glitter and skeletons. We had a witch that visited us throughout the session who read us spooky stories in different places in Pre School and Nursery.
To end the session we shared party food with our friends.