Nursery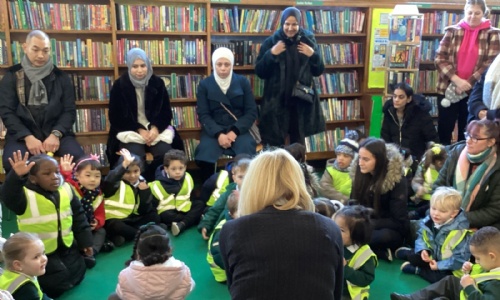 This week in Nursery we took the 131 bus to visit New Malden Library! The children have been so excited to go and were very pleased to be wearing their high-visibility vests. The children enjoyed discussing what we saw on our way to the library and were able to talk about where they lived too.
Claire at the library was very complimentary of the children's behaviour and parental engagement. Thank you so much for all the parents that were able to attend the trip and accompany us on the bus.
The children have been listening to stories they have chosen from the library all week and can not stop talking about the fire engine that some of us saw on the way back to school.