Nursery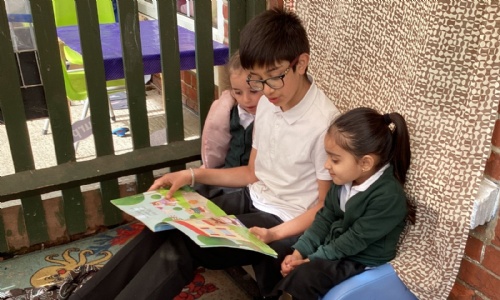 'Who has been eating my porridge?'
This week the children have been reading the book 'Goldilocks and the Three Bears'. They have been learning the story language and vocabulary to support with their early reading skills.
The vocabulary we have been focussed on is about the different sizes of the bowls, chairs and how the beds feel and the texture and taste of the porridge. This week we have decided to make porridge with the children for them to try. The children were able to pick their own toppings and were encouraged to give it a taste.
We also had helpful Year 6's support in class while they were taking their SATs and the children really enjoyed having some older role models in the Nursery to play with.