Nursery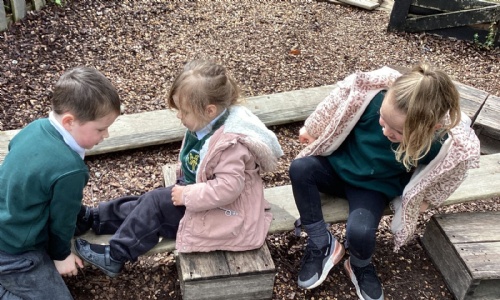 Experimenting with weight!
This week the children have been exploring the large construction outside. The children enjoy building obstacle courses, slides and using it generally for risky play. Incidentally this week the children made their very own giant scale. It started as a seesaw and the children soon realised they could use it to suggest if something was heavy or light.
As the children had developed this idea independently, they were very involved in the activity for a long period of time. The children used different resources to see if things were heavy or light. Finally, they used themselves to compare as well.
I wonder if they could explain and use the vocabulary of heavy and light at home?