Nursery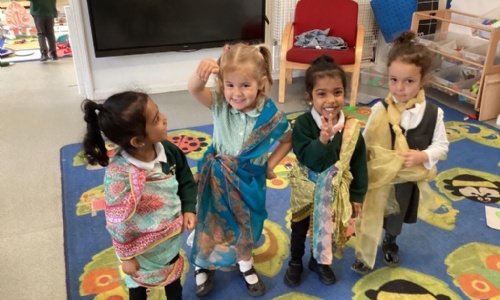 Exploring different materials
This week the children have been enjoying exploring a range of different multi cultural materials by draping them to create different outfits.
In Nursery we try to give children to opportunity to use their imagination and extend and develop their own play the way they want. The great selection of material allowed the children to choose what they would like to dress up as, we had princesses and superheroes.
By offering a range of different materials the children were able to talk about the prints, lengths, textures. We experimented with different styles and ways to tie up the material to create different looks. We also talked about different cultures and the clothes they wear.