Nursery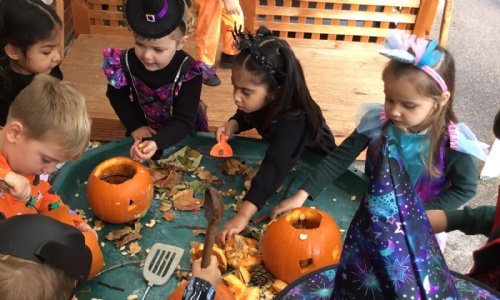 This week we have been learning about some spooky Halloween rhymes. We have been talking about the different things people celebrate. We know that many of our children enjoy Halloween, so we decided to learn some songs and invite our parents/grandparents into school to enjoy some fun activities and explore the Nursery with us.
The children prepared by coming in fancy dress and making cheese and jam sandwiches for everyone. We were so impressed with all the spooky foods that parents had gone to great lengths to make for the children to enjoy.
The children had opportunities to look inside a pumpkin and do some scooping and enjoyed smelling, touching and tasting the pumpkin too! We also had some potato printing and messy play outside which the children absolutely loved.