Nursery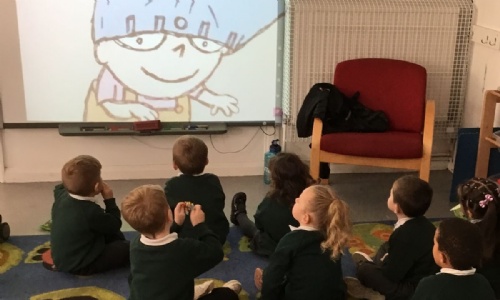 In Nursery every morning we sing the days of the week and this term we are also focusing on the months of the year. We have been discussing different events that take place in October and then in November.
We have been reading a book called 'Knuffle Bunny', in the book Trixie takes a trip to her local laundrette with her special bunny. In Nursery, we have been discussing buildings we may pass on our journey to and from school. We have been encouraging the children to use vocabulary such as down, pass, into, and through and to have a go at drawing their own maps.
The teachers have shared photos of their journey to school and things they pass or walk/drive through. We would love to see the journeys our children take on Tapestry, so they can share it with the class.