Blossom Blue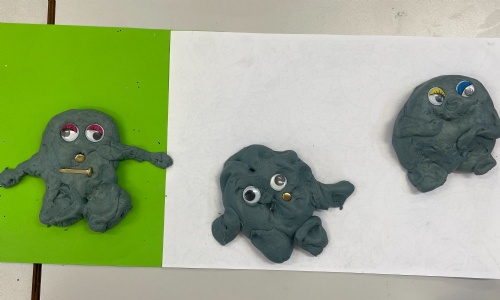 This week in Blossom Blue we have been reading the story The Bog Baby by Jeanne Willis
In the book two children find a small creature called a Bog Baby in a pond.
We made some blue play dough then used the dough to make our own Bog Babies.
Then we wrote some instructions together to give to the children in Blossom Red and Green so that they could make their own Bog Babies too.
It would be lovely if you could share the book again with your children at home. There are videos on YouTube of the story being read.