Blossom Blue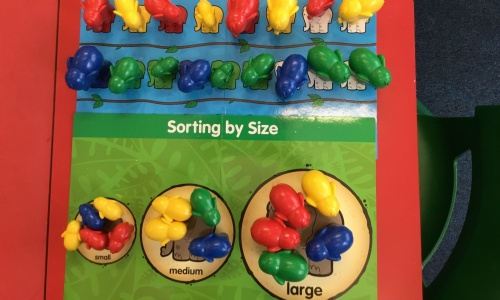 This week the children from Blossom Blue that are in Reception have been learning all about comparing in maths.
The children were able to name all the different colours of the elephants. They noticed that they were different sizes and began to use the language of size such as small and large.
We then sorted the elephants together by size. The children also completed a repeating colour pattern.