Blossom Blue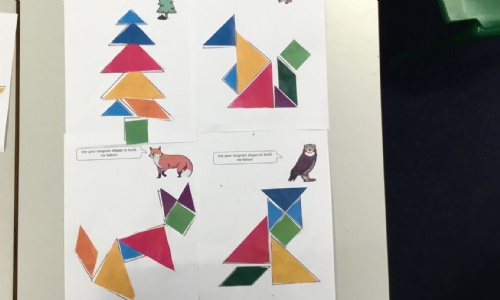 This week in Blossom Blue we have been continuing to learn all about shape in maths.
The children really enjoyed using the 2d shapes to make a new shape, animal, character or object.
Here the children have made woodland wildlife or plants using the shapes. They had to fit the shapes into the outline correctly. They had to turn and flip the shapes to make it work.
We also made our own pictures using the 2d shapes.
It was definitely a favourite activity for all!