Blossom Blue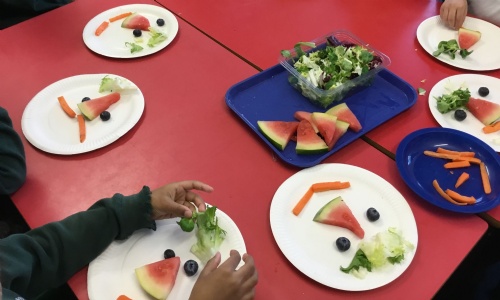 Every week we do a special activity together where we have fun with food!
We feel different textures and have to find objects hidden in the food.
Then we make some food for us to share. This week we made a face using salad. Everyone enjoyed personalising their 'fruit faces'. Then we tried eating the salad and some of the children found a new food that they enjoyed.