Blossom Blue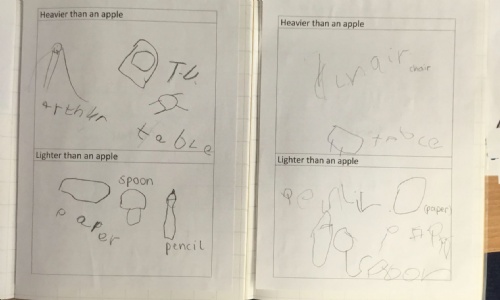 This week in maths we have been learning about weight.
First we acted as weighing scales and held objects in each hand and said which one was the heaviest/lightest.
Then we used balance scales to check the weight of different objects. We put an apple in one side and then looked at objects around the room that we thought would be heavier or lighter than the apple. The children had some great ideas. Some of the things we knew would be heavier without weighing them such as the table or chair.