Blossom Blue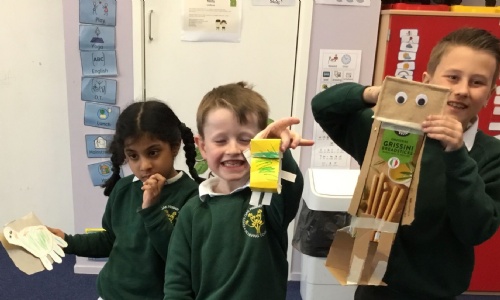 Meesha Makes Friends by Tom Percival
We have been reading the story Meesha Makes Friends by Tom Percival in our English lessons this week.
In the story Meesha finds it hard to make friends. So she makes some friends for herself out of boxes.
We decided to make some friends too. First, we planned how we were going to make our friends, and then we used the junk we had to create our models. Here are some of the models we made. We are going to write some instructions on how to make a friend for other children to follow.