Blossom Blue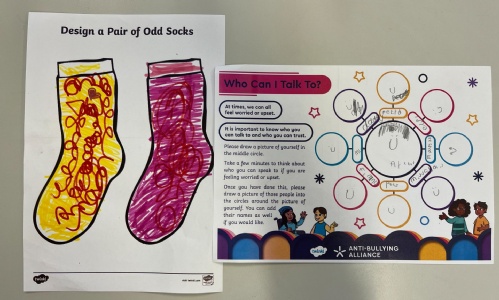 This week was Anti- Bullying week in all schools across the country. At King's Oak we wore our odd socks on Monday. This is to symbolise that we accept people for who they are and we stand against bullying.
We talked about who we could go to when we felt worried or upset and the children thought about it and drew their key people on the outline. We also know that to share worries makes us feel better which we learnt from the book Ruby's Worry.
On Monday we also talked about Diwali as some of the children in our class had celebrated the festival at the weekend. We learnt a dance and painted some firework pictures. We learnt about what the festival means to people who are Sikh or Hindu.