Year 1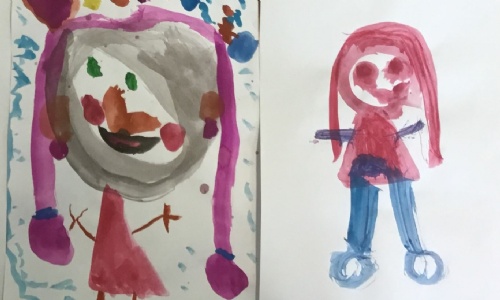 A few of our fantastic self-portraits from our first week in Year 1.
Year 1 have had a fantastic start to the year and have settled straight into routine, from day one, which has been lovely to see. We have been incredibly impressed by their eagerness to learn and explore their environment already, what a fantastic way to start the year!
We have also been very creative in our first week and every child has taken a picture of themselves and then painted a self-portrait using watercolour paints. The children loved using the ipads to take their 'selfie' and then showed each other their paintings which are now on display in the small hall for everyone to admire.