Year 2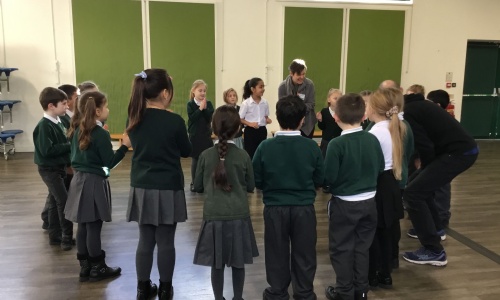 Year 2 had a fantastic music workshop with composer James Redwood.
The children had previously been given the name of the aviator, Harry Hawker, and were asked to create 16 lines of lyrics based on his historic, transatlantic adventures. These lyrics were sent to Hazel, a lyricist, who put them in order, and then they were sent to us and to James.
James came in to our school and held two workshops with Year 2, to compose a unique piece of music especially for King's Oak and Kingston Music Festival.
Over the next few months, we will be practising this and other songs, ready to perform in the festival in June.
It is a fantastic opportunity, and we hope you will help your child to practise the songs and then support them when the day of the performance arrives. The children will perform on stage at the Rose Theatre, Kingston.
Further details will be sent out, closer to the event.