Year 2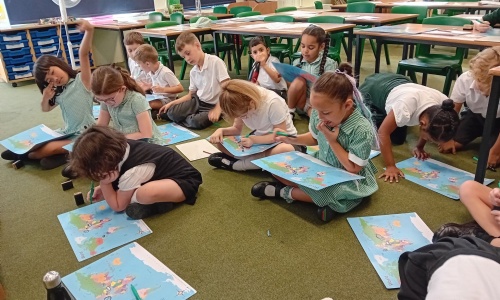 This week in Year 2, we recapped our knowledge of the World's Oceans and Continents. We sang songs and then used our previous knowledge to label maps with the 5 oceans and 7 continents. Finally, the children all tried to find the country where they were born or where their family members were from. It is amazing how many different continents and countries are represented in one year group.
We would like to create a 'reading for pleasure' display in KS1. We would like photos of children reading in different places, for example: by the pool, in the garden, in bed, on the balcony... If you could please send them in with your child we will back them and put them on display.
Finally, there is going to be a Choir Club, after school on a Tuesday, you should receive a sign-up form for this. If your child is interested please return the form. It is limited to 30 places across the school from Yr 2 up. It is a lovely opportunity.