Year 3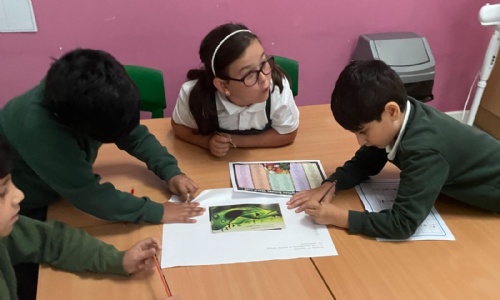 Teamwork makes the dream work!
This week in Year 3, we have started reading our new book 'Mouse, Bird, Snake, Wolf' by David Almond. In guided reading we looked at the front cover and the blurb to draw predictions on the plot, setting and characters. In English, we worked collaboratively to create a bank of adjectives to describe the different settings in the book.
Please join us next week (Wednesday 21st September) at 8:45am for our Year 3 welcome meeting. We will be discussing this year's curriculum content, what Forest School will entail and any important dates you will need for the year.