Year 4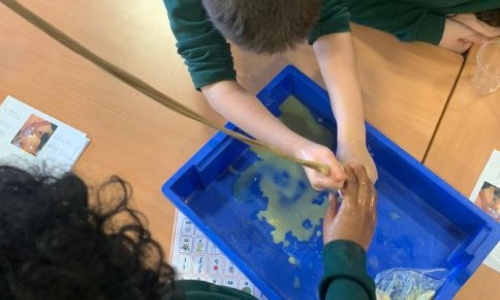 Science experiments and cooking!
This week, Year 4 have been lucky enough to take part in two science experiments and cooking this week! In science, we hard-boiled eggs to act as 'teeth' and placed them in different liquids. We have been observing them throughout the week to see which one decays our teeth the most - it was the vinegar!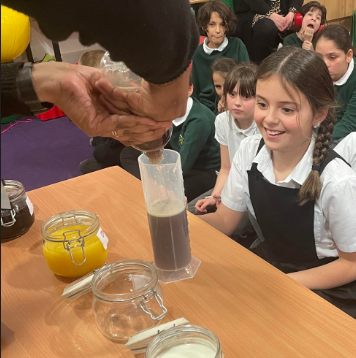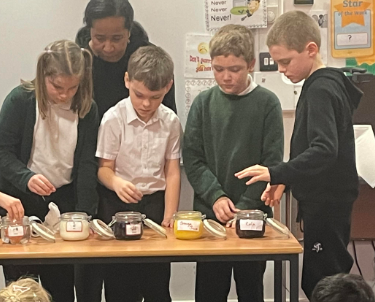 Our second experiment of the week was to do with the digestive system... and it was not for the faint hearted. We mashed up bananas and crackers in a bag that acted as the stomach, added orange juice to act as the stomach acid, and then funnelled it through tights to act as our intestines. We poked a hole in a cup which the 'waste' then came out of...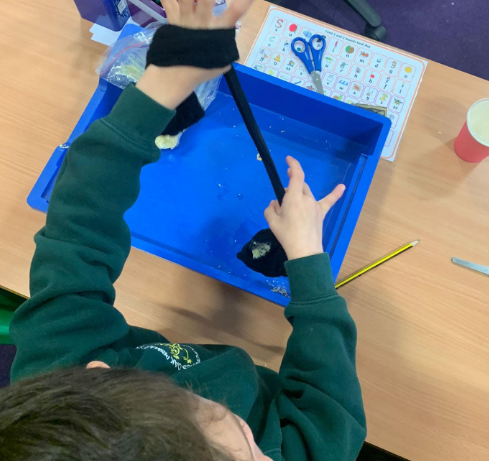 Then finally this week, we made Victorian Vegetable broth. We learnt that poor Victorians did not have access to a lot of food, so they had to make do with what they had. We chopped our veg up into small pieces and added them to boiling water with stock. To make our ingredients go further, like the Victorians would have done, we added lots of seasoning and herbs they would have had available in order for it to taste delicious!