Year 6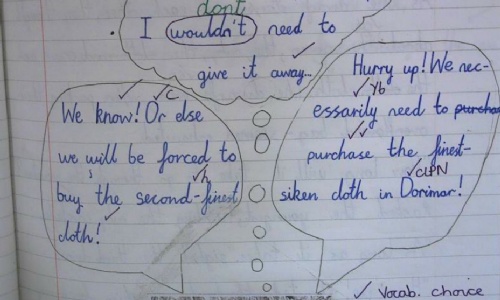 English, computing and oral hygiene!
In English, we have explored the characters of the dwarfs from the book, The Sleeper And The Spindle. As part of this, we have written speech bubbles from each dwarf's perspective, and we are starting to apply this speech within a narrative.
In computing, we have been continuing to build upon our coding and problem-solving skills using the Turing tumbles.
On Monday, we had visitors from the King's College Hospital oral health team. As part of this workshop we discussed the importance of brushing our teeth, the benefits of sugar swapping as well as understanding the traffic light symbols on food and drink packaging. At the end of the day, each child took home a toothbrush and some complimentary toothpaste.