Year 6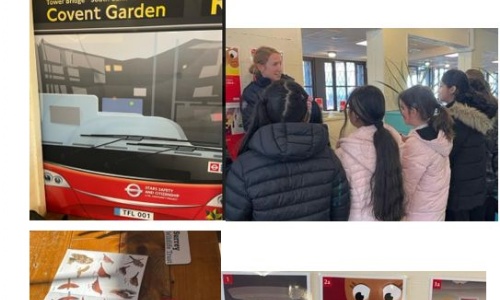 This week, we completed our Junior Citizen workshop at Chessington World of Adventures. It was a fun-filled and informative afternoon where we were split into groups and completed 8 different scenarios presented by different members of the community.
The first station we visited was run by a paramedic. As part of this activity, we learnt the acronym DR ABC in response to seeing an unconscious casualty. D- danger, R- response (shout/shake), A- air (check airways), Breathing and C- communication (call for help 999.)
The second scenario was all about drugs and making healthy choices. The third scenario was presented by the Wildlife Trust and highlighted the importance of tracking and helping native endangered animals like the Natter jack Toad which used to be plentiful but is now only found in pockets of the UK like Surrey. The fourth scenario was presented by the police on the dangers of knife crime and what constitutes an offence. The fifth scenario was presented by the fire brigade on the importance of a fire alarm. We discussed and practised how to test a fire alarm as well as how to safely evacuate our homes in the case of a fire. In the sixth scenario we examined the importance of thinking about the consequences of actions and role-played stranger danger and mobile phone crime. In the seventh scenario the British Transport Police explained safety across the network and we role-played different roles and situations we may encounter including places you shouldn't stand on an overcrowded double decker bus. In our final scenario, the RNLI presented us with information to help us become safer around water including the types of flags found on beaches and how to float to stop panicking.