Year 6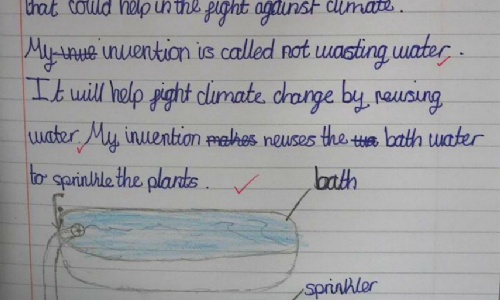 In topic this week, we have continued to explore positive climate change stories. We have evaluated the current ways in which people are taking on climate action including the many 'green' jobs people are employed to do including working to reduce greenhouse emissions or helping others to adapt to climate change. We have considered the fact that some jobs of the future do not exist yet as they will require the use of new technologies which haven't been invented and have begun to think about what these future inventions may look like. Using our knowledge of current inventions, we discussed and then designed an invention which could either:
Reduce greenhouse gases,

Help people adapt to climate change,

Or encourage others to take climate action.
We then presented our inventions to our table and voted for the best. From this short list, we then presented it to the class.