Year 6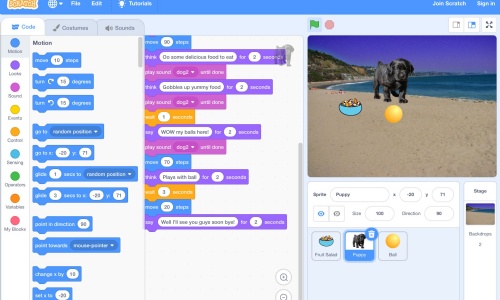 This week we celebrated coding week by learning all about algorithms and the important part they play in programming. In pairs, we researched the theory and applied this knowledge when answering a quiz. In the coming weeks, we will continue to use algorithms in the software 'Scratch' to create a short game in which we look after a pet that we have created. Some children have started this and are well on their way to developing a complex programme (see picture of a child's example completed on Google Classroom).
In PSHE, we have begun to think about where chocolate comes from and how there is still some child labour occurring in the world. As part of this, we have compared our answers and opinions about school to those of children living and working in cocoa farms. In indoor PE, we have started our topic of dance and will be exploring different styles as well as the jive.
Well done to all the children who completed their homework on time. Homework has been set on Google Classroom and will be set on a Friday and due in on a Wednesday every week. Please ensure that you support your child in completing this on time.