Year 6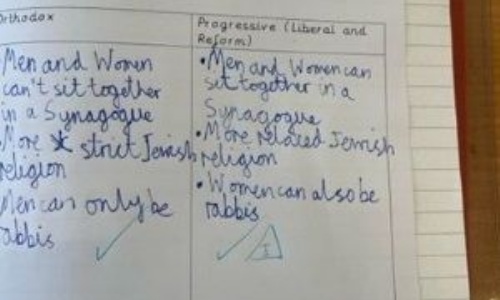 This week, we have been developing our working scientifically skills by identifying the effect of changing one component at a time in an electrical circuit. We have been generating questions to test before predicting, conducting and concluding. As part of our recording, we have applied our knowledge of the scientific symbols and have applied key scientific vocabulary including electrical current and voltage.
In PE, we have all joined together as a year group to continue to develop our jive skills and we are currently developing some freestyle dances to add to the basic steps. Please make sure that all children have the correct PE kit for Tuesdays and Thursdays as this will ensure all children are able to participate with their friends.
In RE, we have started our topic of Judaism and we have begun to think about the importance of the Torah to Jewish people.