Blossom Green and Red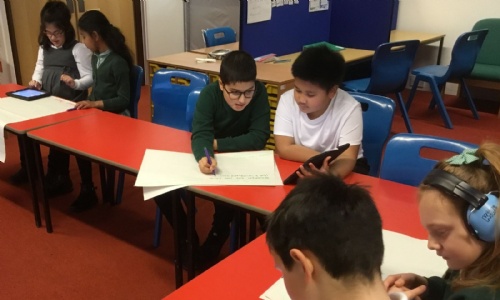 In Blossom Green in our English lessons we have been continuing learning about 'Tyrannosaurus Drip'. We have been focusing on verbally retelling the story and then we will be writing the story.
In Blossom Red we have started a new book called 'Meerkat Mail'. The main character lives in the Kalahari Desert so we decided to do some research about this. We used ipads in pairs to research specific questions about the Kalahari Desert and then we answered these questions in a fact file we wrote.