Blossom Green and Red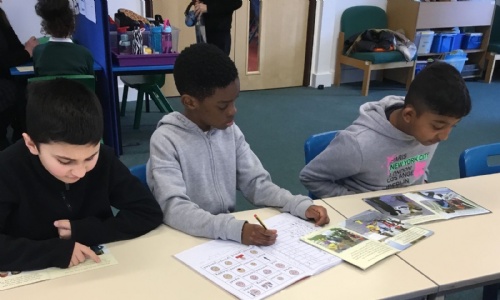 In Blossom, we have four guided reading lessons a week. They last around 25 minutes and we have our lessons in small groups.
In Blossom Green, we have been focusing on 'The Snow Den' in our guided reading lessons. We have been re-reading the text to build up fluency and have been answering retrieval questions. In our lessons, we have been recording our answers in full sentences.
In Blossom Red, in our guided reading lessons we focus on the same text as we do in our English lessons. At the moment we are using the text 'Meerkat Mail'. We always read the part of the text we are focusing on three times to build up fluency. We answer a range of different questions such as retrieval, inference, sequencing and true or false questions.