Blossom Green and Red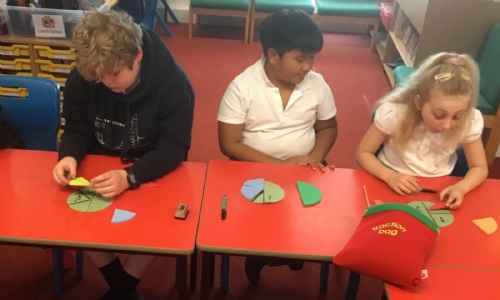 In Blossom Green we have been continuing our learning about time. We have been learning how to measure and record time. We timed how long it took for each of us to sprint and do an obstacle course in the playground. We also discussed how long and short different activities were and talked about things we could do quickly and things we could do slowly.
In Blossom Red we have learning about fractions in maths. We have been working together to learn how many equal parts make a whole for 1/4 and 1/3 this week and writing the fraction notation for it.