Blossom Green and Red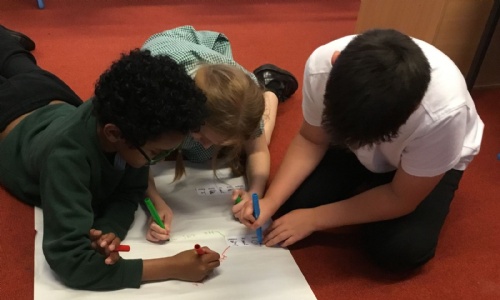 In Blossom Green we have been continuing our learning of 'The Way Home For Wolf'. We did a sensory story where we used all our senses to get immersed into the setting. We really enjoyed feeling the snow and having the fan blown in our faces to feel the wind whilst we heard the wolves howling in the background.
In Blossom Red we have started our final book for the academic year which is 'The Iron Man'. We have been predicting what we think might happen in the book. We started by brainstorming our ideas and then writing our predictions in full sentences. We have also been labelling and describing the Iron Man.