Blossom Green and Red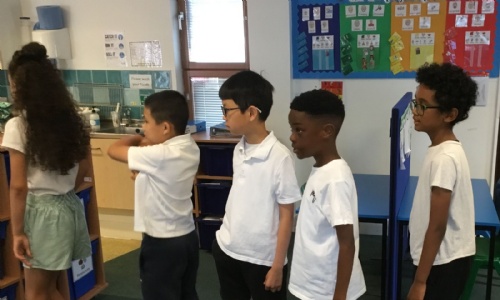 In Blossom Green our maths topic has been position and direction. We have been learning our left and rights. We have also been using positional language such as forwards, backwards, under and over. We now know how to move a quarter turn, half turn, three-quarter turn and a whole turn.
In Blossom Red we have been learning about time. We have been using clocks to tell the time to quarter past and quarter to. We have also been drawing the hands on clocks and timing how long different activities take.