Blossom Green and Red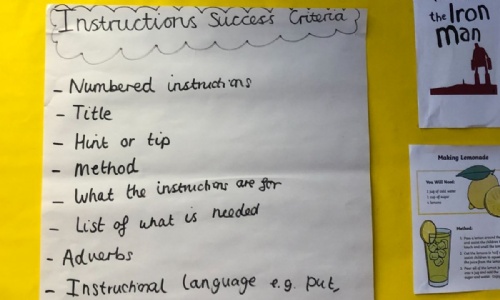 In Blossom Green, we have been using 'The Way Home for Wolf' book to help us learn how to ask and write questions. We wrote questions to Wilf and were focusing on using question words to start our sentences and had to make sure we used a question mark to finish our sentence.
In Blossom Red, we have been continuing focusing on 'The Iron Man' in our English lessons. This week we have been reading different instructions and came up with a success criteria for how to write a set of instructions. Next week, we are going to write a set of instructions for how to put the Iron Man back together again after he has been transported to Australia.